Ellesmere Florist & Flower Farm
With UK-grown spring flowers taking centre stage at the coronation, there's never been a better time to support your local flower farmer. Enjoy the diversity of British flowers, grown right on your doorstep!

As a proud member of Flowers from the Farm I can offer you seasonal, sustainable flowers, knowledge about my plants and an artisan floristry service.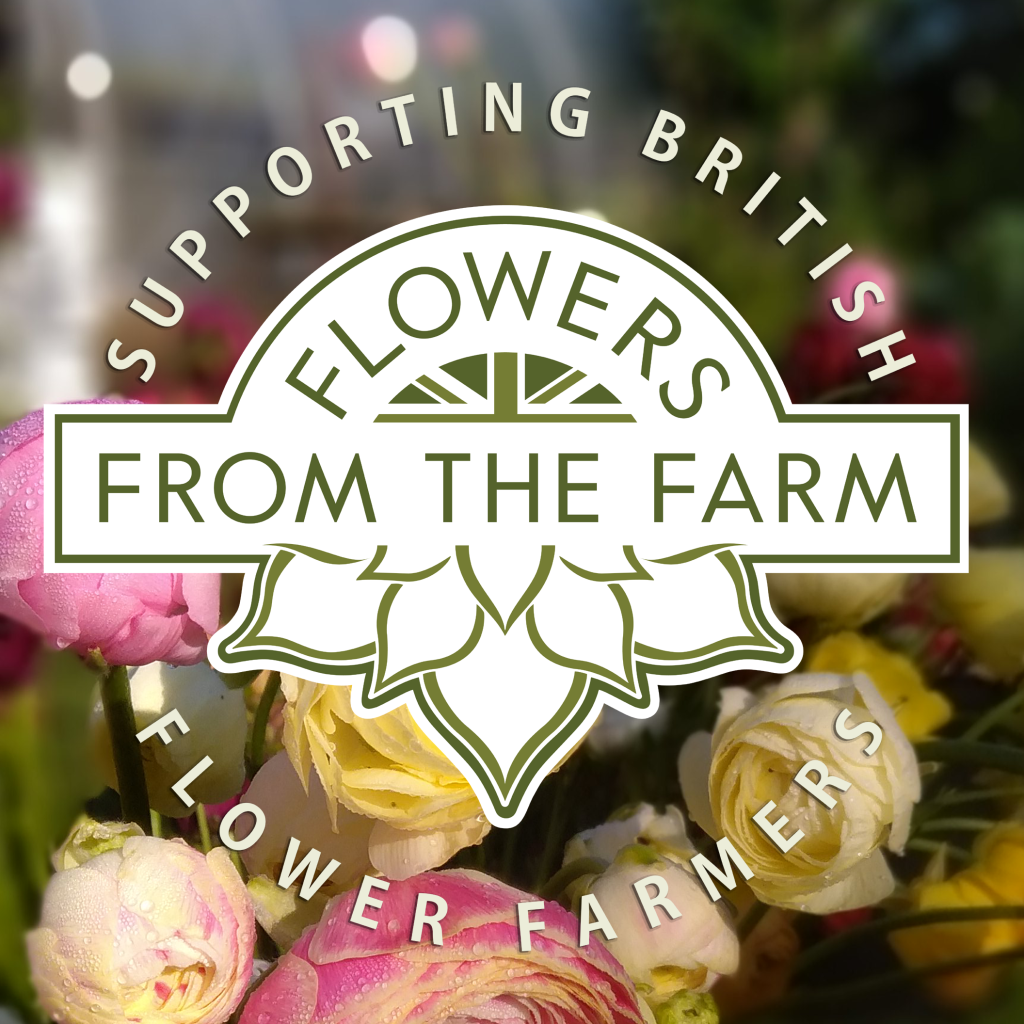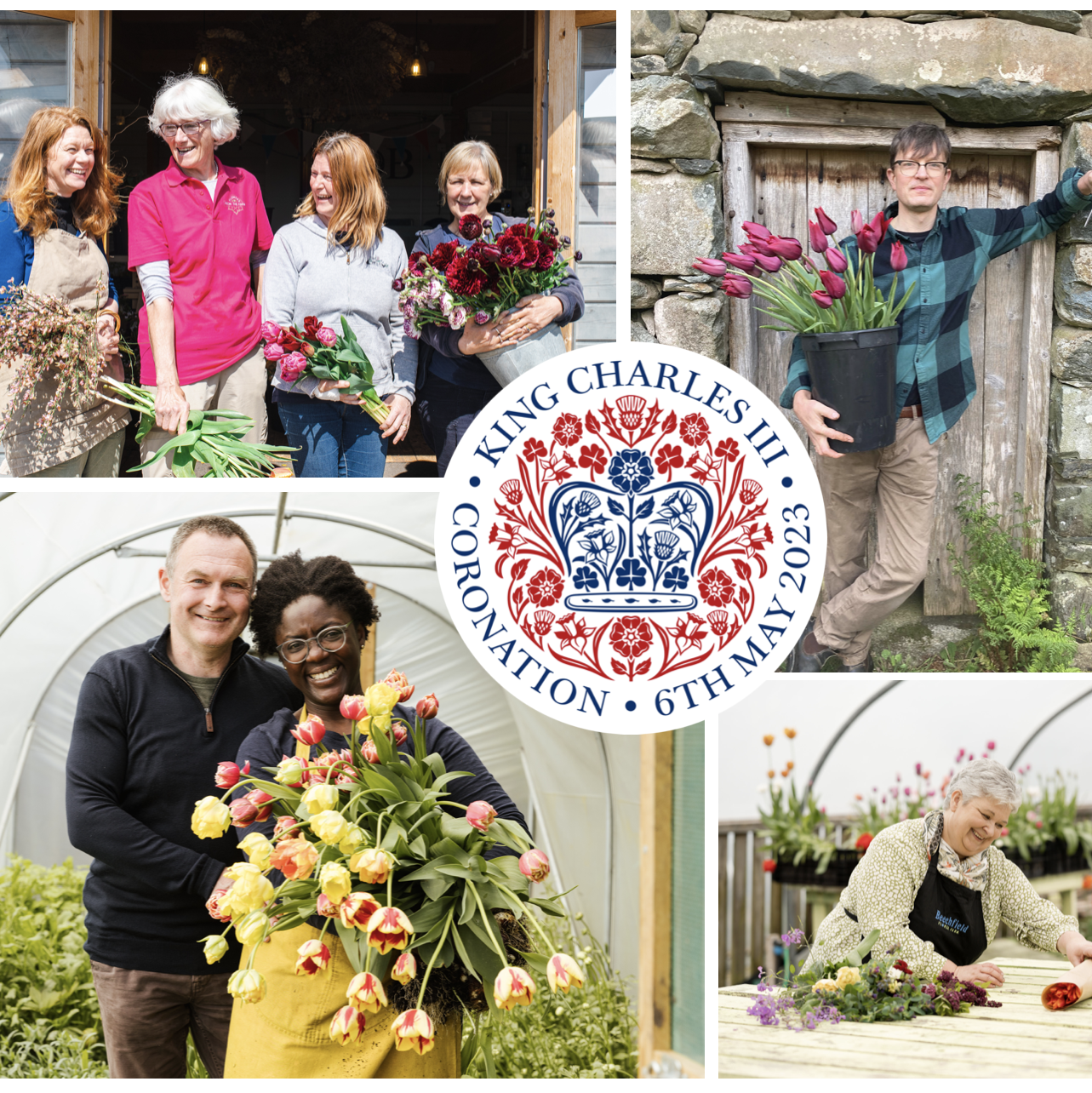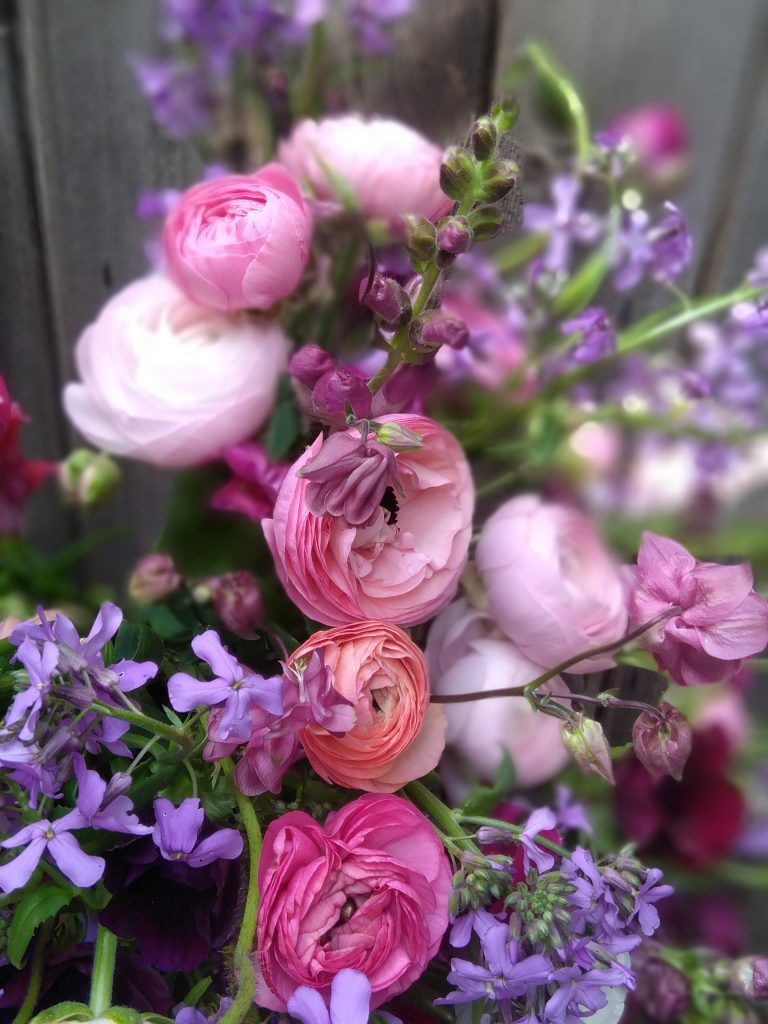 Ellesmere Eco Flowers
is an artisan florist with a small flower farm based in Tetchill, Ellesmere, North Shropshire.

Growing all the seasonal cut flowers & foliage as sustainably as possible, I work carefully with the land to increase biodiversity, pollinators and soil health.

I grow small quantities of a wide variety of plants, and can offer you seasonal flowers, foliage, herbs and dried flowers that change every week. Not many florists can offer that!

Weddings Florist

I can provide a wedding floristry service with flowers ranging from bridal bouquets, boutonnieres, table top flowers, DIY buckets and more. My flowers are more natural and wild, so are ideal for country weddings, festivals, parties and cottage garden themes. Please contact me for prices and to discuss what flowers will be available (April – September).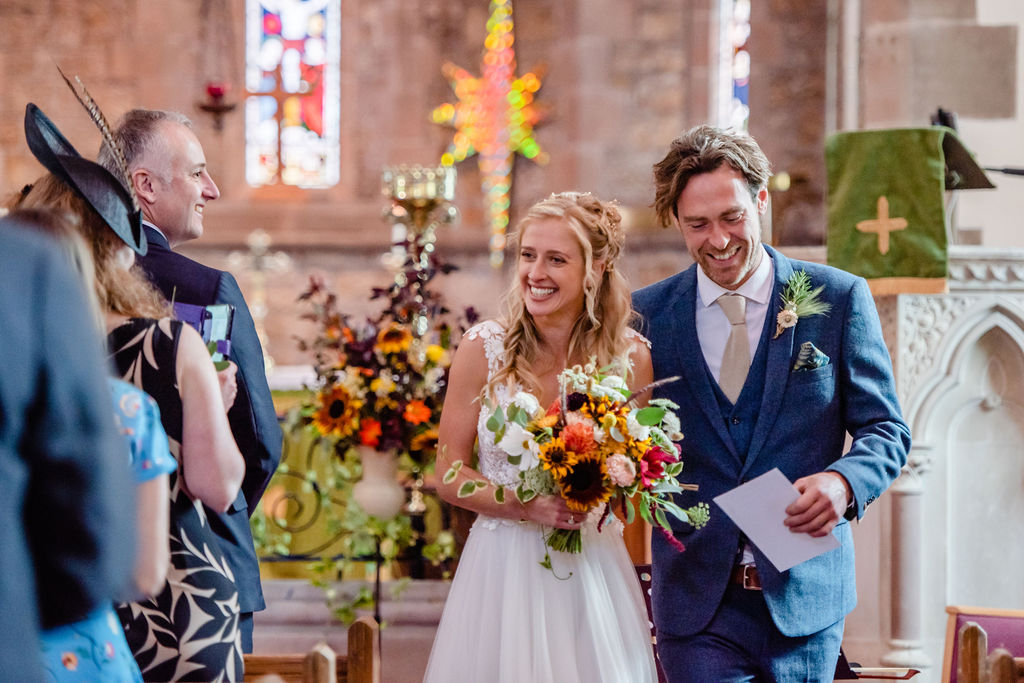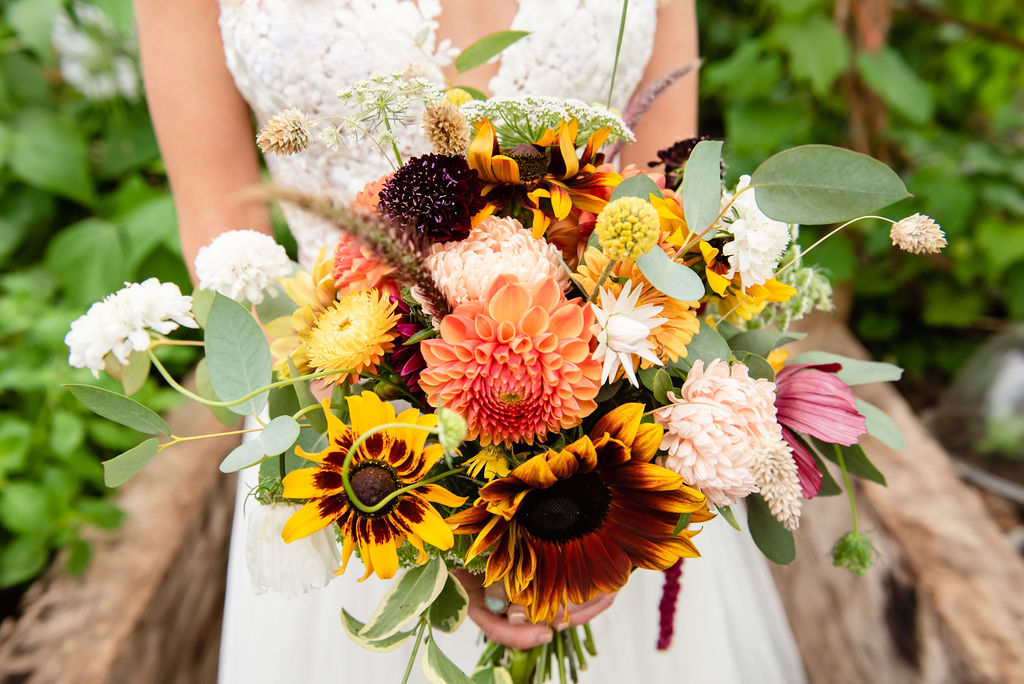 Artisan Floristry & Design

As a trained florist and artist, Elizabeth creates stunning Seasonal Bouquets and Gift Bouquets for customers in and around Ellesmere. She provides a bespoke service for weddings, florists choice DIY buckets for those wishing to do their own floristry and thoughtful, natural arrangements for farewell flowers.

10 Reasons to choose locally grown flowers :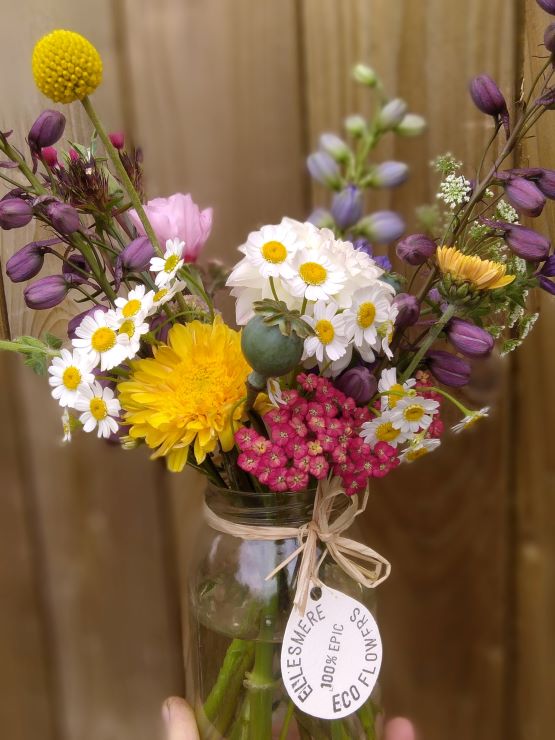 Grown locally in Tetchill, Ellesmere
Low carbon footprint – Not flown in from around the world
No chemicals – on field or flowers
Permaculture & organic principles
No plastic packaging
Recycled materials used.
Small and bespoke design service
Custom orders taken – just ask!
Florist delivery within 10 miles of Ellesmere
Wedding customers can visit my field to select flowers

Seasonal & Wild


My flowers are grown carefully by hand and reflect the ever-changing British seasons. No two weeks are alike, partly due to the weather – but there's always something new to enjoy. The bees love it, and so will you!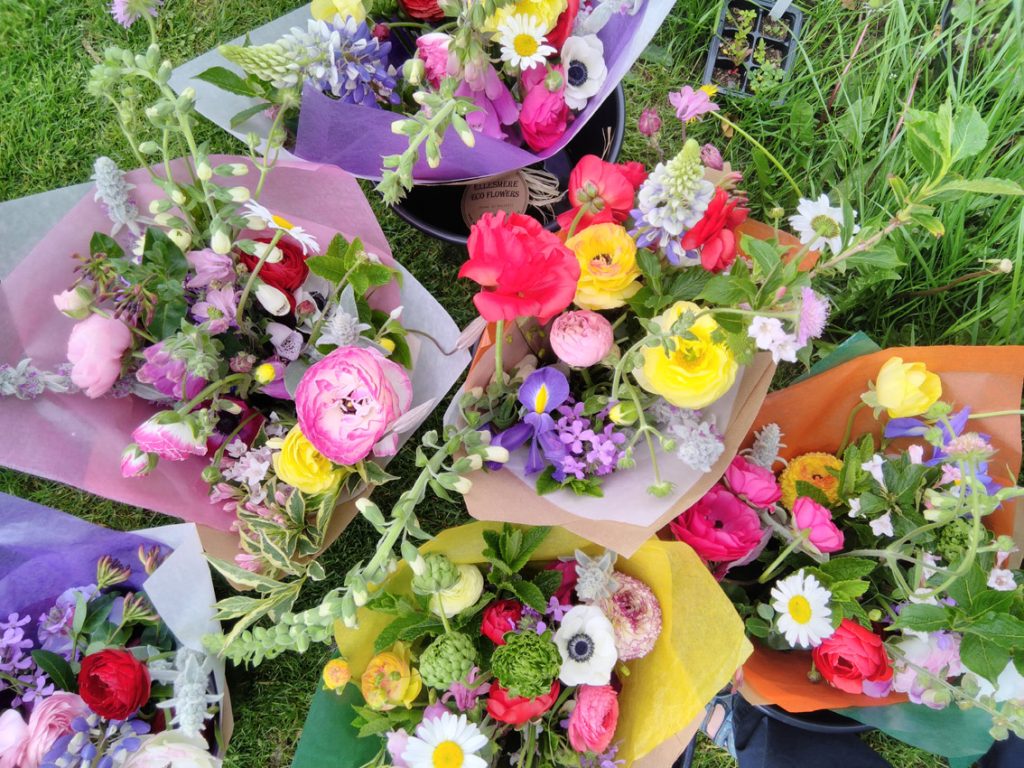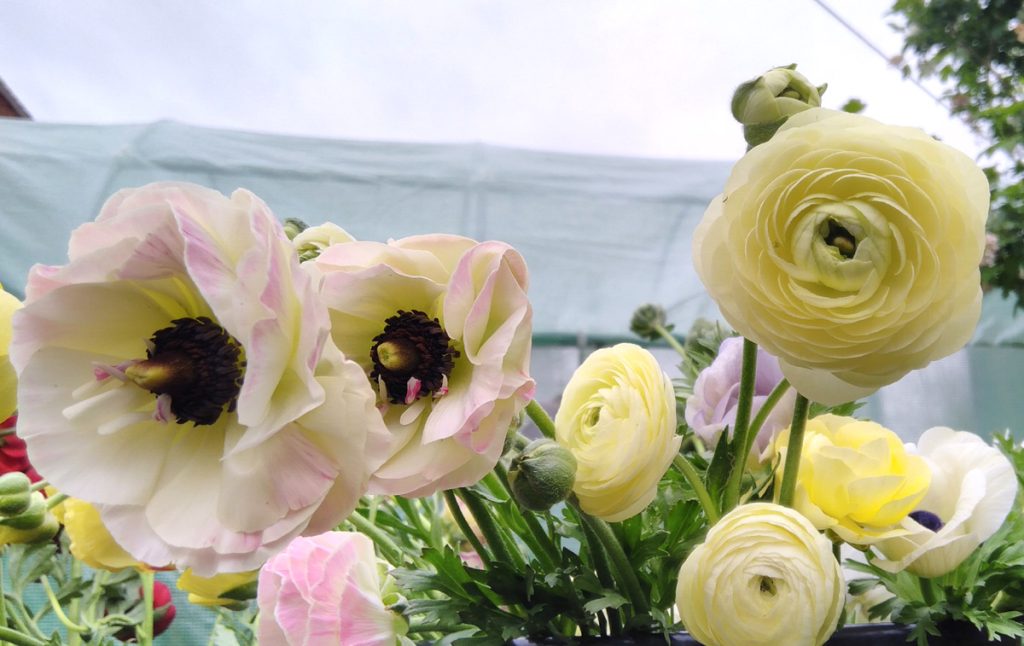 Floral Subscriptions

Subscriptions are available from April – October 2023. This option provides good discounts for regular customers and free delivery within Ellesmere town.




CONTACT ELIZABETH
To discuss your special requirements please contact me below. Please leave a message or send me an email and I'll get back to you! Thankyou.
Email elizabeth@ellesmere-eco-flowers.org
Tel 07583 635994
(I'm often working in the field and can miss calls, so if you can please send a text message and I'll call you back)

Follow me on Facebook or Instagram for updates and news.
Thankyou for your support!